New York City Stone Countertop Services
Countertop
Natural stone countertops lend beauty and elegance to kitchens, bathrooms, offices, retail spaces, and more. But over time, countertops can lose their luster or suffer damage due to wear and tear. Statewide Stone Care offers high-quality countertop restoration and countertop maintenance services throughout New York and the Tri-State area.
Whether your countertop needs a deep cleaning, refinishing, or a more extensive restoration from start to finish, our team of experienced technicians can help. We specialize in all types of natural stone, including granite, marble, limestone, quartz countertops, and more. Our state-of-the-art processes can restore worn stone countertops to their original beauty, while regular countertop maintenance services can help your counters retain their shine year after year.
Our Countertop Services in New York City
Statewide Stone Care offers a full range of countertop services to keep your stone surfaces looking their best. These services include:
Our deep-cleaning process removes all dirt, grime, and stains from your countertop, leaving it looking like new.
We can bring back the shine to dull or scratched countertops with our professional polishing and honing services.
If your countertop is showing significant signs of dulling and scratches, we can refinish it to restore its original beauty. If you're looking for a whole new look for your stone counter surfaces, we can also implement advanced techniques to change the finish from a matte/honed look to a high-gloss look, and vice versa.
Do you have unsightly cracks, chips, or holes in your stone counters? No problem. We combine powerful epoxy fillers and adhesives with advanced color matching to repair those surfaces so you'd never know the damage existed.
Sealing your countertops is essential to protecting them from stains, dirt, and other build-ups. We apply a high-quality sealer to your counters that will make them easier to clean and help them keep looking great for longer.
For countertops that are severely damaged or discolored, we offer a full array of restoration services. Using state-of-the-art processes like leveling, grinding, stain removal, honing, and polishing, we'll help your countertops look new again–or if you prefer, give them a whole new look!
For countertops that see a lot of use, we recommend periodic maintenance services. Preventative maintenance allows us to inspect for damage, clean, polish, and protect your stone surfaces, fixing small problems before they turn into big ones.
Types of Stone Countertops We Service
The experts at Statewide Stone Care can service virtually all kinds of natural stone countertops, including kitchen counters, bath counters and vanities, office counters, restaurant and bar counter surfaces, retail countertops, and more. Specific types of stone include, but are not limited to:
Contact Our New York City Stone Countertop Professionals
Don't let damaged, scratched, or dulled stone countertops ruin the look of your home or business. Contact Statewide Stone Care today to schedule a free consultation and estimate for our New York stone countertop services. Whether your needs call for countertop maintenance or restoration, we'll evaluate your counters and come up with a strategy to restore or maintain the beauty of these natural stone surfaces for years to come.
We also service countertops in New Jersey!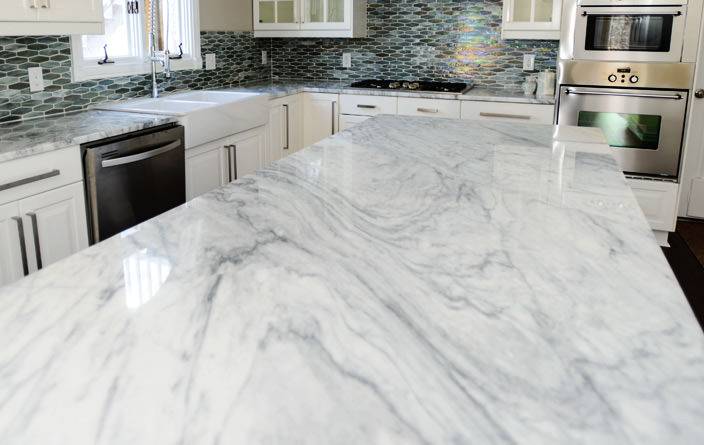 Contact Us