Stone Care in New York City
Care
Statewide Stone Care offers professional stone restoration and stone care services in New York and New Jersey. We specialize in the cleaning, polishing, repair, and restoration of all types of stone surfaces, and we have many state-of-the-art techniques at our disposal to help your stone surfaces look like new.
But of course, most of the actual day-to-day care of stone surfaces happens after we leave. And many of our customers have questions about stone care. What can they do to maintain their granite countertops, marble floors, terrazzo patios, and other stone surfaces to protect them from damage and keep them looking their best?
At Statewide Stone Care, our mission is to help our customers take the best care of their stone surfaces all the time, not just during our service visits. To that end, we've provided the following key information so our customers are informed about the best ways to care for their stone surfaces on a daily basis.
Our Stone Care Services in New York City
For services that require more than basic cleaning and upkeep, Statewide Stone Care offers the following services for professional stone care in New York and throughout the Tri-State:
Stone Restoration: Our stone restoration services can restore scratched and dulled stone surfaces to their original beauty using an array of state-of-the-art techniques and the latest equipment.
Stone Cleaning: Our stone cleaning services are designed to remove stains, dirt, grime, and other build-ups from your stone surfaces. We use gentle yet effective cleaners and the latest stone cleaning equipment to get your surfaces clean without damaging them.
Stone Polishing: If your stone surfaces have lost their luster, our stone polishing services can help. We'll use specialized tools and techniques to restore the shine to your marble floors, granite countertops, or other stone surfaces.
Stone Repair: If your stone surfaces have cracks, chips, or other damage, our stone repair services can fix them. We'll carefully match the color and texture of your stone before making any repairs, so the damage is virtually invisible.
Stone Refinishing: We refresh your stone surfaces to an even sheen, or if you prefer, refinish them to a matte, semi-gloss, or high-gloss finish for a whole new look.
Stone Maintenance: Our stone maintenance services help you keep your stone surfaces looking their best all year long. We can create a customized maintenance plan for your home or business based on the type of stone you have and how much traffic and use it receives.
Frequently Asked Stone Care Questions
Here are answers to some of the most common questions asked by our customers.
How Do We Clean Our Stone Surfaces?
For day-to-day cleaning, we recommend wiping away dust and debris from stone surfaces using a soft cloth or dry dust mop. For basic wet cleaning, you can use a mild dish soap and water solution or a pH-neutral cleanser. Use only a small amount of dish soap in the mixture to avoid streaking. You can also use cleaners specifically formulated for your type of stone surface provided you follow the directions carefully. Be sure to read the label to make sure the product is compatible with the type of stone you have– otherwise, you could cause damage.
What Kind of Products will Harm Your Stone?
You should avoid using anything acidic on your stone surfaces, or any cleaner containing chlorine, as these can react with the stone and ruin the finish and damage the stone. (Even mild acidic agents like vinegar or lemon juice can cause damage.) If you use detergents or cleaners, make sure they are pH-neutral. Also, avoid harsh, gritty cleaners and abrasive scrub pads, as these can cause scratches and etch into the finish. If you're uncertain about a specific product, it's always best to err on the side of caution. Contact us with any questions you have about stone care products.
How Often Should Stone Surfaces be Cleaned?
It depends on the amount of use the surface receives. Generally speaking, you should wipe down your stone surfaces at least once a week with a pH-neutral cleaner. For high-traffic areas, you may need to clean more frequently and feel free to use a dust mop on active floors as often as needed.
What are the Best Products to Clean Certain Stone Surfaces?
For most stone surfaces like marble, granite, or limestone, you can't go wrong with a light mix of dish soap and water for regular cleaning. You may find other products formulated for specific types of stone, but make certain you use these ONLY for the type of stone you have, and ONLY as directed. When in doubt, contact us for suggestions on specific cleaners.
Types of Stones We Provide Care For
The experts at Statewide Stone Care can provide stone care for any type of stone surface, including floors, walls, countertops, kitchen and bath surfaces, outdoor living spaces, stone tiles, lobby areas, and more. Specific types of stone include, but are not limited to:
Contact our New York City Stone Care Experts Today
If you have any questions about stone care in New York, or if you would like to schedule a free consultation, please contact Statewide Stone Care today. We'll be happy to answer your questions to help you keep your stone surfaces looking beautiful for years to come.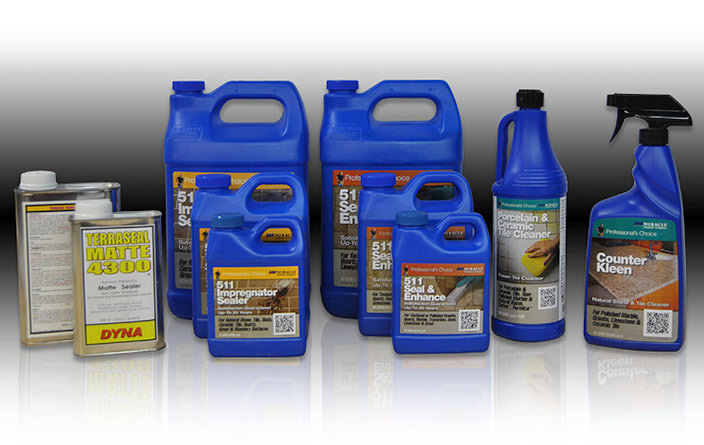 Contact Us
Stones
We also offer many other Stone Care services