Stone Care Services For Lobbies in New Jersey
Lobbies
Natural stone floors, pillars, walls, and service counters can create a sense of timeless elegance in any public lobby. But it can be challenging to keep up with the daily traffic and heavy use these natural stone lobbies see every day. That's why Statewide Stone Care offers a wide array of professional stone lobby services in New Jersey to help you keep your building lobby looking its very best.
First impressions are everything. A well-maintained lobby of marble, granite, or limestone can make people feel welcome when they come in the door, both first-time visitors and those who live or work there daily. At the same time, lobbies take a tremendous amount of punishment every single day. Foot traffic is the least of it. Lobbies risk scratches from hand carts, have countless objects and fluids dropped on them, and get muddied with all kinds of dirt and slush dragged in from outside. Over time, these things can take a toll on your lobby's appearance and make your building feel old and worn when people walk in.
To address these issues, the experts at Statewide Stone Care utilize a variety of state-of-the-art techniques designed to clean, polish, and protect your lobby's stone surfaces. We can remove scratches, etch marks, and other blemishes; we can also stain-proof and seal your lobby's stone to make daily cleanings easier and help prevent future damage.
Our Stone Lobby Services in New Jersey
Statewide Stone Care offers a comprehensive range of stone lobby services in New Jersey. We recognize that every lobby has unique challenges, so we'll evaluate the condition of the stonework in your lobby and recommend a variety of solutions. Our lobby services include the following.
Our deep-cleaning process will remove all the dirt, grime, and stains from your lobby's stone surfaces, as well as that of the grout.
Our professional polishing services utilize a variety of diamond abrasives and compounds to restore the shine to dulled stone surfaces, especially in areas of heavy foot traffic.
If you want a whole new look for your stone lobby surfaces, we apply a variety of refinishing techniques to create a matte, semi-gloss, or high-gloss finish.
For cracks, chips, and other damage, we combine powerful filling compounds with masterful color matching to make these signs of damage disappear.
We apply a high-quality penetrating sealer to your lobby's stone surfaces to make them more resistant to staining and easier to clean.
For lobbies with very damaged or worn stone surfaces, we offer full restoration services, which include grinding and leveling, honing, refinishing, and other techniques to restore the stone floors, counters, and other surfaces to their original beauty.
Regular stone maintenance service is a great way to keep your stonework looking its best and fix small problems before they turn into big ones. Our maintenance plans can include regular cleanings, polishing, sealant applications, and minor repairs as needed.
Types of Lobbies With Stone We Service in New Jersey
Here at Statewide Stone Care, we've worked on all types of stone lobbies in New Jersey. No job is too big or too small for our team of expert technicians. We regularly work with all types of natural stone, including travertine, limestone, granite, marble, terrazzo, quartzite, slate, and others. We can provide expert lobby services for any of the following:
Hotel lobbies
Restaurant lobbies
Commercial/office buildings
Healthcare facility lobbies and waiting rooms
Condominium/apartment building entryways
Other professional lobby areas (e.g., law firms, day spas, and more!)
Speak with a New Jersey Stone Care Professional Today
If your building or business includes a lobby with stone floors, counters, and other stonework, the condition of these stone surfaces makes a huge difference on the impression people have when coming through the door. Statewide Stone Care can help you make sure that your lobby always looks its best with our comprehensive stone lobby services in New Jersey. Unsure which services your lobby needs? Talk with one of our professionals today. We'll schedule a time to visit you and provide a free, no-obligation quote. To learn more, contact us today.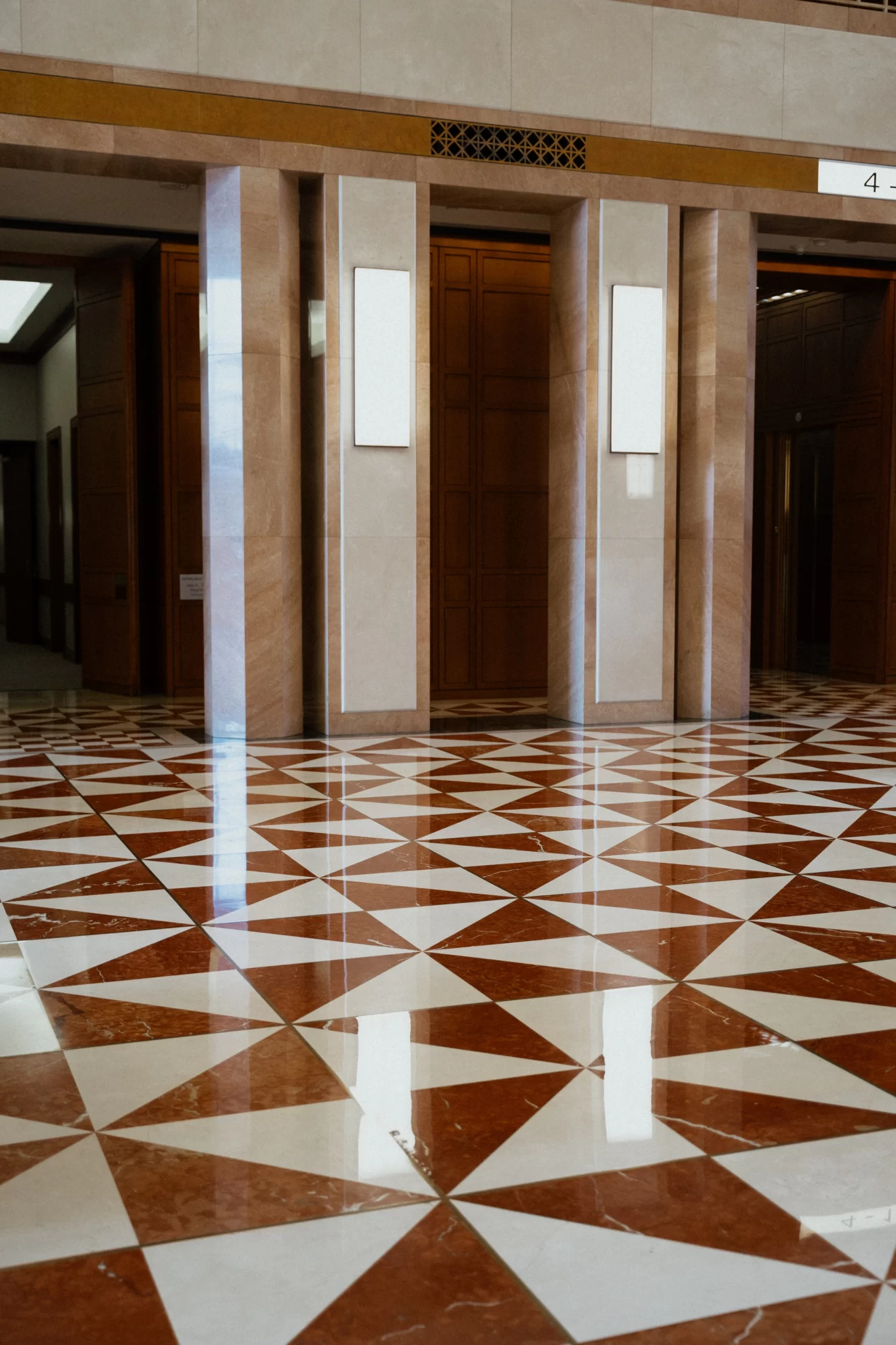 Contact Us
Stones
We also offer many other Repair services