Stone cleaning in NYC: Statewide Stone care
Stones with a rustic finish like Travertine are often used to cover domestic walls and floors. However, after the application of the rocky material, the question arises: how to clean correctly, keeping the surface always beautiful?
The more porous and roughly coated stones require regular cleaning and constant care to prevent dirt buildup. In the case of residential floors, the recommended one is a daily sweeping, using a clean broom.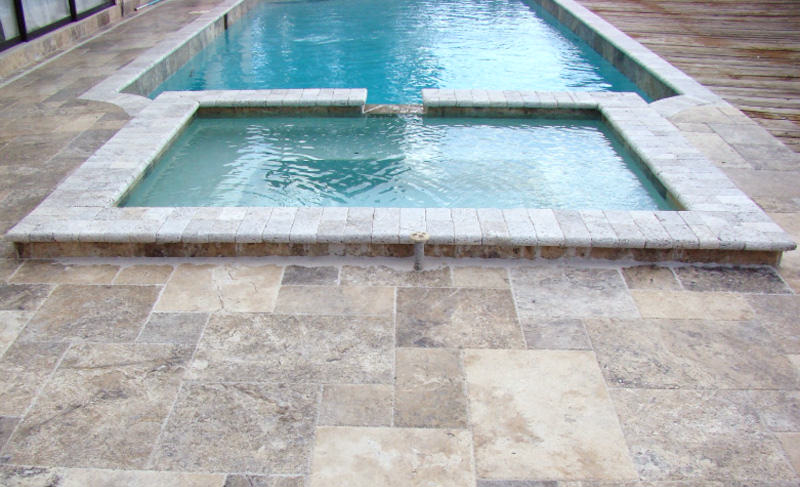 Also make periodic (weekly or biweekly) cleaning of these rocks, both on walls and floors, using soft bristle scourers or brooms and a solution of neutral detergent with water. Avoid excess water in the wash and never apply detergent directly on the stone, as these actions can cause stains on the material.
Once every three months the use of high-pressure washers (without the addition of chemicals) for the heavier hygienization of unpolished natural surfaces, for example granites and quartzites, is recommended.
Remember of never using abrasive or chemically aggressive products like caustic soda, alcohol, kerosene, removers and solvents on rough stones. Clean only with agents that retain neutral pH. Acidic or alkaline substances may promote chemical reactions with the minerals present in the rock composition and result in surface discolouration.
Oils, greases, gasoline, soil, paints in general, should be removed and cleaned with water and neutral detergent as quickly as possible to avoid the appearance of blemishes. In case of incrusted dirt, the recommendation is to first try cleaning with neutral soap and water using brushes with stiffer bristles or jets of water under pressure.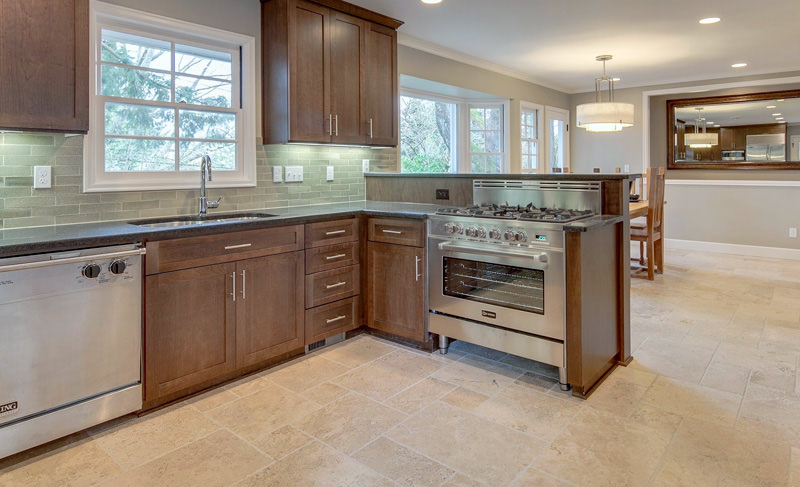 When the hygienization suggested was not effective or the stone presents deep dirt, the best is to hire a specialized company with proven experience in cleaning rocks. For the removal of slime, which may appear in shaded and / or moist areas, the service generally uses bleach or fungicides. On the other hand, in the removal of oil stains, absorbent substances (powder or plaster) are used, sometimes with some associated solvent.
Statewide tip: during installation of rocky finishes, a good thing is to waterproof the back of the tiles and the base of the flooring (underlayment or sub-floor) in order to prevent stains. In coatings subject to contact with oils, fats or greases, it is also advisable to waterproof the surface with water and oil repellent products.