Marble, Granite and Quartz's tips by Statewide Stone care
Simple care can enhance the beauty of natural stones.
Two of the main advantages of using stones in the decoration and coating are its durability and strength. However, they also suffer with time and constant use. Another key to ensuring beauty is the finishing of these stones which, if not properly coated with a good sealer, will have their durability reduced due to the absorption of liquids.
To ensure that marble and granite maintain their color and luster you should be aware of these 9 Statewide's tips:
1 – Use only a damp cloth. If you need detergents, choose the neutral colorless.
2 – Never use products such as bleach, acid or corrosive products.
3 – In the case of marble, it is still necessary to be very careful with the contact with foods such as coffee, soft drinks, lemon, vinegar, oily products etc., because even being sealed, it is a porous stone, it tend to absorb liquids. Therefore, clean the area immediately with a damp cloth and a neutral detergent.
4 – For polished granite, the greatest care is related to the well-being of the users. Avoid traffic on this floor when it is wet, as it is quite slippery. On the other hand, this stone can be used without fear on kitchen countertops, in addition to being quite hygienic, does not scratch easily.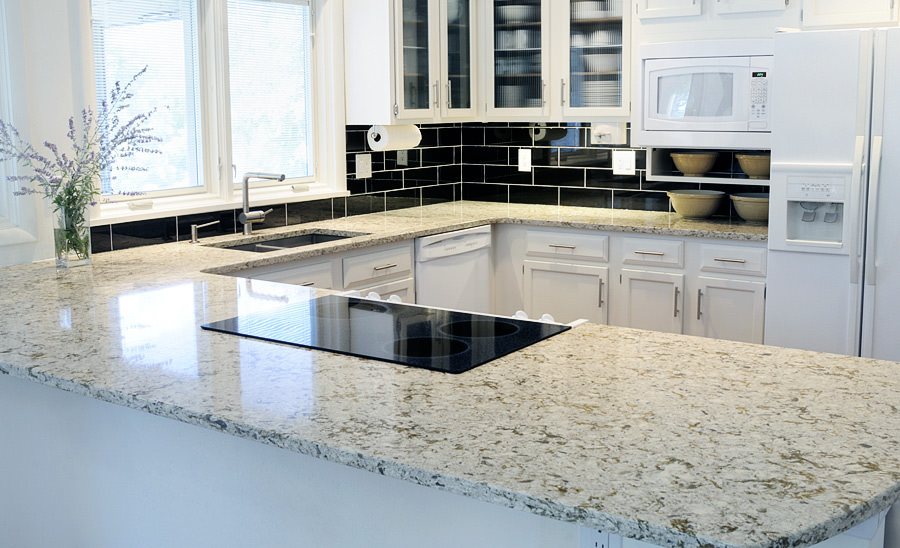 5 – Use a cutting board for meats, greens, and vegetables. The possibility of scratching the granite stone is low, but not zero.
6 – Use pan rests. Although it is impossible to burn or melt the stone, the sealer is vulnerable to excessive heat and can be damaged. As a consequence, it may lose effectiveness. In addition, because of the different mineral elements that make up a stone, some can react to heat and generate cracks.
7 – Do not sit on the countertops. The stone is naturally hard but not flexible, so much weight at one point can cause cracking or even breaking it.
8 – The cleanser is recommended for weekly use, throughout your entire workbench. It does not damage the sealer and further enhances its protection.
9 – It is recommended to seal the stone annually to properly protect and maintain the finish.
Bonus Tip – Quartz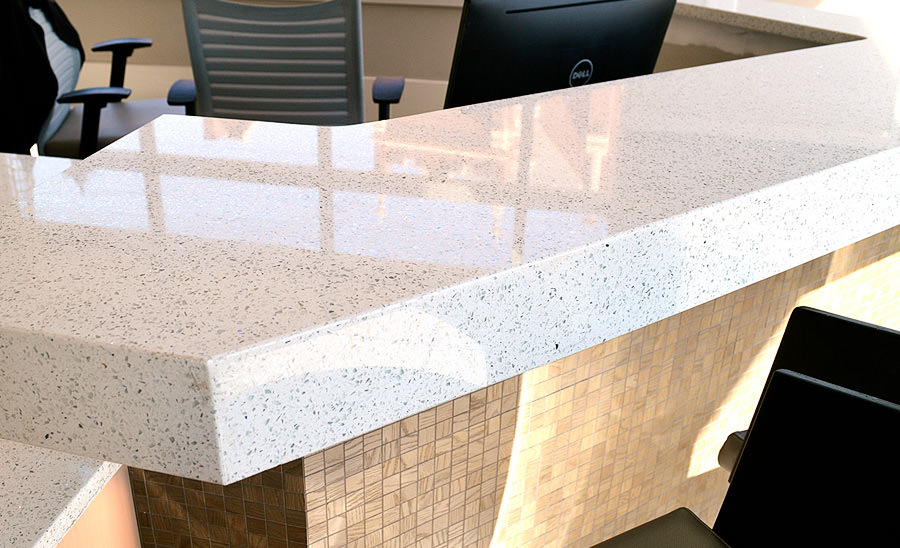 The quartz surface can not be cleaned with any abrasive cleaner. On the contrary, these products can often scratch and stain the surface finish. To avoid setbacks, use a neutral detergent when servicing or cleaning. But if it is necessary to remove fat and stains, you can use specific products.