Choosing the right fireplace stone by Statewide Stone care
If you're in the planning stages of building a fireplace or making over an existing one, you may feel overwhelmed choosing the right materials. On top of deciding what style suits you and your family best, cost, labor and maintenance make it even more confusing.
Options for fireplace materials
After addressing your budget and maintenance capacity, consider these fireplace stone options:
Limestone
If you want an elegant and formal style in your space, limestone offers the perfect choice. Keep it clean and simple, or ornate with intricate carvings. If you'd prefer a more rustic style, choose stacked limestone. It's a durable but porous, making it prone to scratches and stains. Cleaning limestone can be challenging, and it should always be sealed.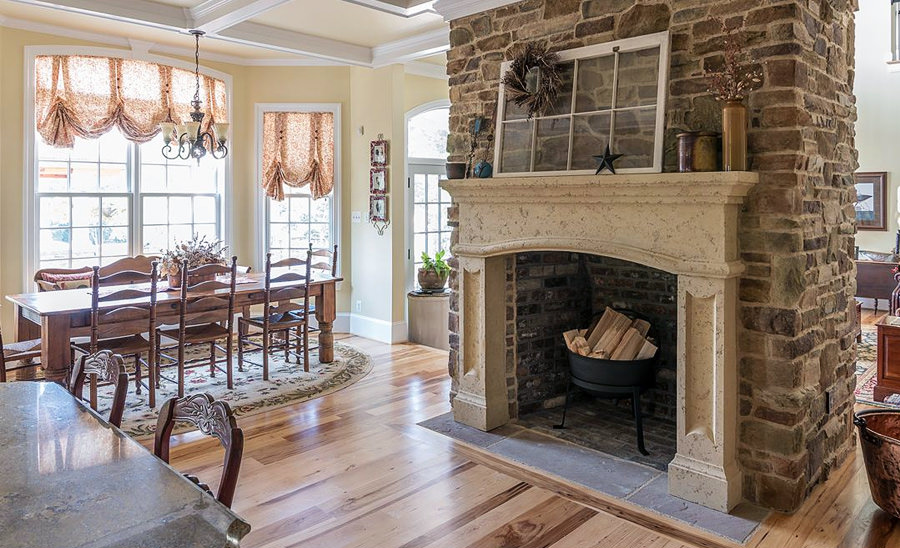 Marble
Place marble on top of fireplace masonry for a bright, sleek look. Marble should always be sealed and is fairly easy to clean. However, it can stain, scratch and chip easily. Repairs lean toward expensive.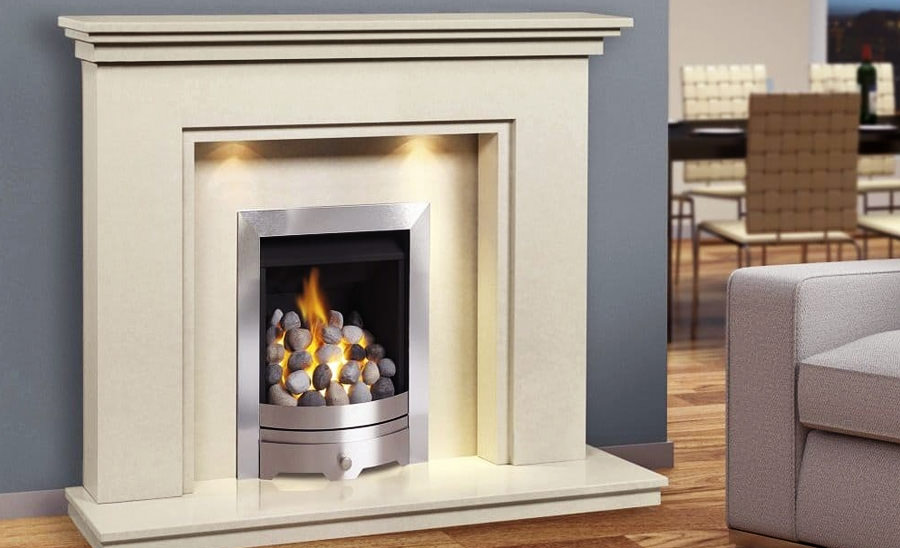 Slate
If your style bears more "rustic cottage," slate might be the perfect option for you. Incorporate it with a stacked stone look, or apply it as slate tile for clean lines. Slate does require regular cleaning and occasional deep cleaning. It stands as one of the most durable materials aside from granite, but will stain.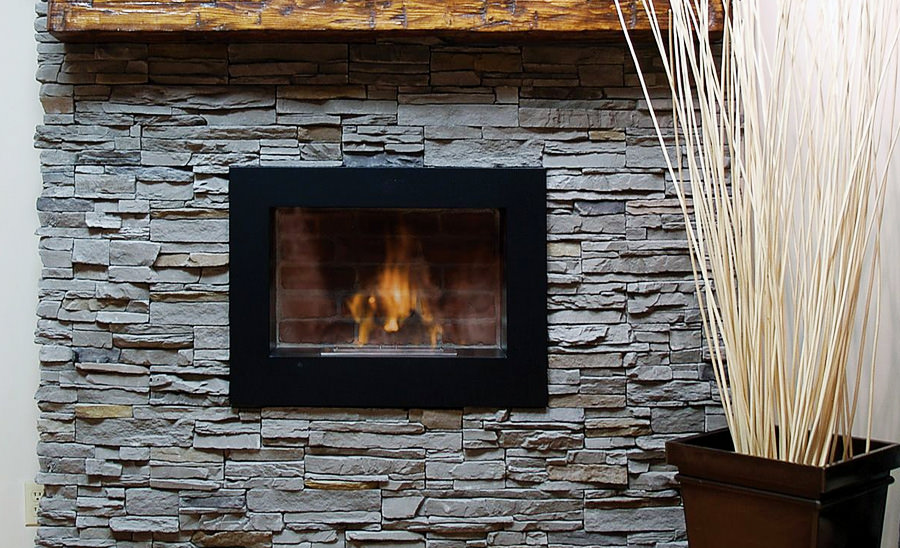 Granite
Choose granite for a clean, contemporary look. It's one of the most durable stones, and very easy to keep clean. Granite requires sealing, but should stand up to almost anything.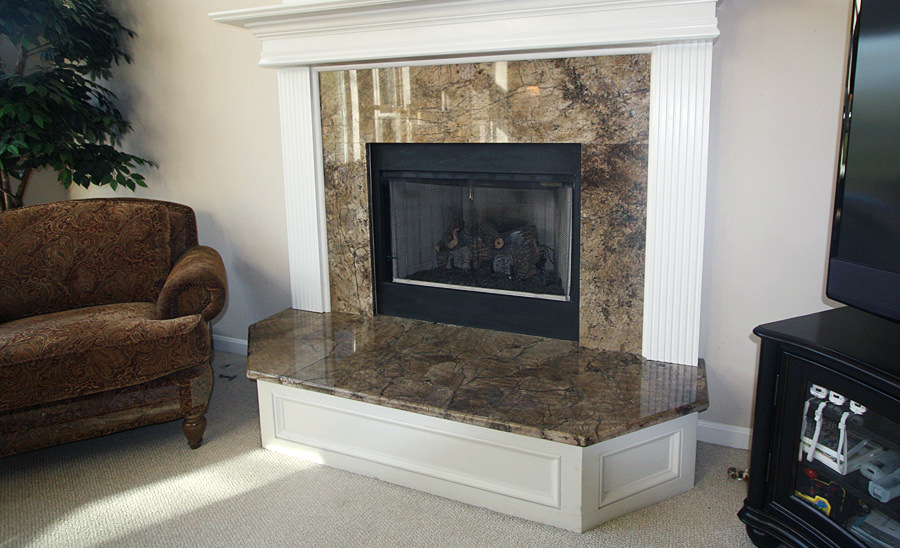 Travertine
A very versatile stone, travertine can be installed as stacked bricks for a rustic look, laid as tile for a modern look or carved for an Old-World look. Travertine wears very similar to limestone and marble as far as composition, making it extra sensitive to stains and scratches.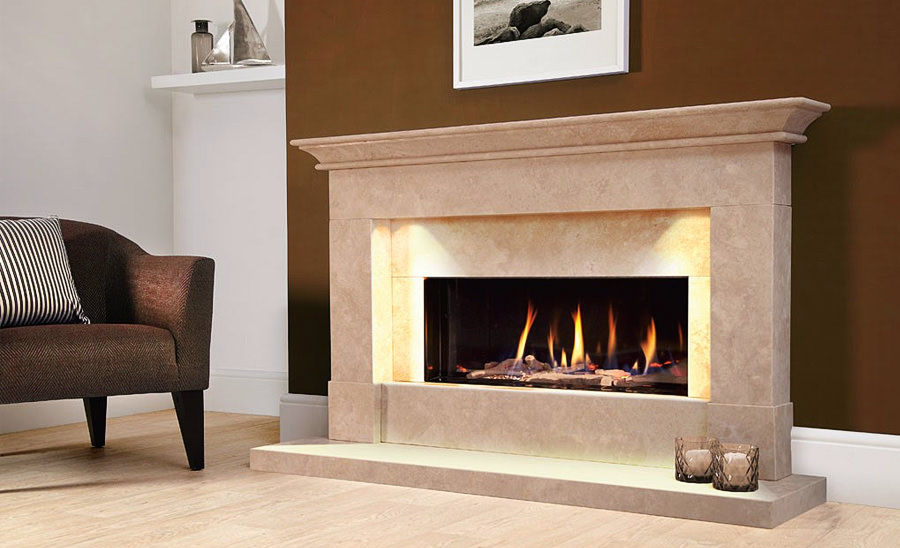 Natural stone based fireplace surround area are the trend right now. There is huge variety of design ideas in the market that can be used for your fireplace redo. The stone choice lies with the homeowners as it depends on a couple of factors like budget, style preference and maintenance level of the stone.