Marble Polishing in NYC
It is no novelty to say that marble is known for its elegance and popularity in use as flooring, countertops and in the furniture creation.
In addition of being very versatile and a material that suits various situations and needs, marble is also known for its strength and durability. However, these characteristics usually make us think that marble do not need repairs and care.
Over time marble exhibit opacity due to natural wear or unsuitable maintenance that can even stain the floor, so with the right marble polish the coating returns to having that shiny appearance of before removing all marks, stains and scratches.
Precisely because it is a common choice for large surfaces, marble is constantly subject to wear, scratches and stains that can damage the material and even its performance.
The porous surface of the stone needs special care, the daily cleaning is not enough to keep it always beautiful, so it is necessary to seek help from professionals to do the cleaning and correct conservation of the floor from time to time, and the marble polish is part of this whole process of restoration.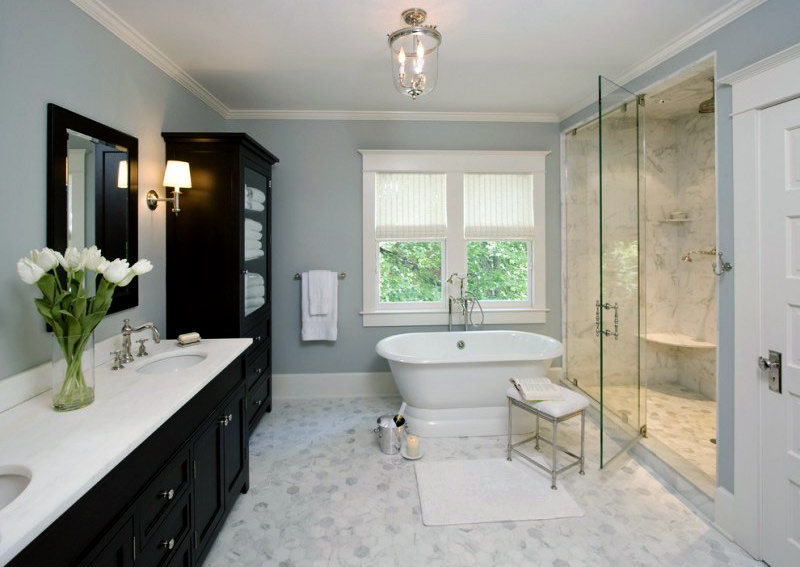 There are two types of Marble polish:
Manual marble polishing: performed through specific scrapers to remove debris such as cement, paint and other waste of the genus;
Chemical marble polishing: carried out by means of machines right for this kind of work and that make the application of products destined to each type of stone.
In the marble polishing process, appropriate machines are used where their weight and rotation provide excellent results.
When it comes let the marble floor looking good as new, the perfect solution for this, is the marble polish.
Learn more about marble polish in our blog, to ensure a long life to your floor with greater durability and beauty.
Statewide Stone Care
"EXCELLENCE IN EVERY DETAIL."