Granite, Limestone & Marble in NYC.
Today we will give you some tips of 3 types of stone for 3 different rooms of your home that can be exactly what are you looking for.
Let's start with the one that usually is the most important room in a family's home: the kitchen.
Granite is commonly used in countertops because of its great durability and number of colors, it doesn't matter what color your kitchen is, you certainly will find granite in a color that matches the room.
Granite is also considered a very versatile stone that can be also used in floors, stairs and other spaces.
From the kitchen, let's jump to the most pleasant room, if you thought about the backyard, yes, you are right!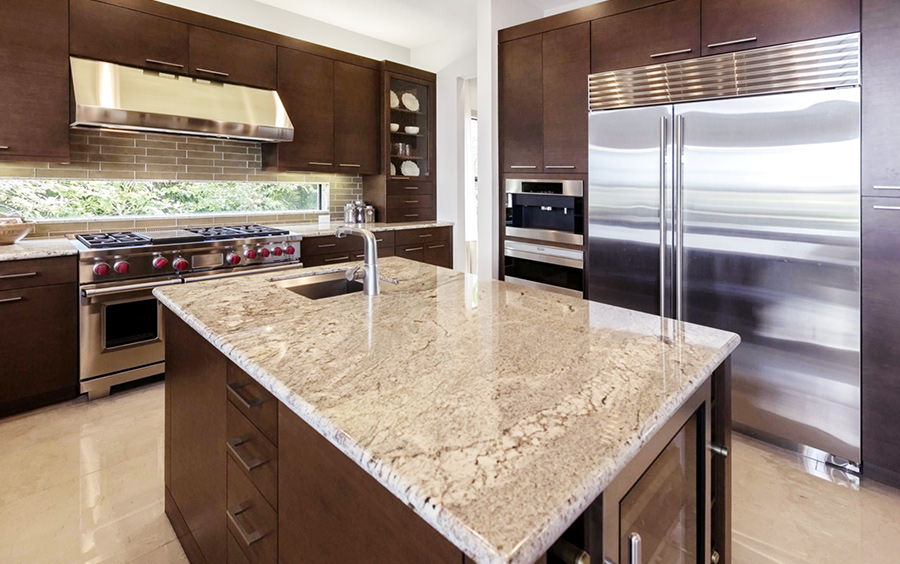 One of the good options to use here, is the limestone, as it can be used in floors or walls. Because of its versatile appearance and type of material, once it is very resistant to the action of time it's often used in the outdoors.
Now let's talk about the room that is one of the best allies after a long day or a long period away from home. Nothing is better than a good shower or a relaxing bath to renew the energies.
The stone to be used in the bathroom need to be easy to maintain (i.e. clean), resistant and be a good match to the other indispensable parts of the bathroom.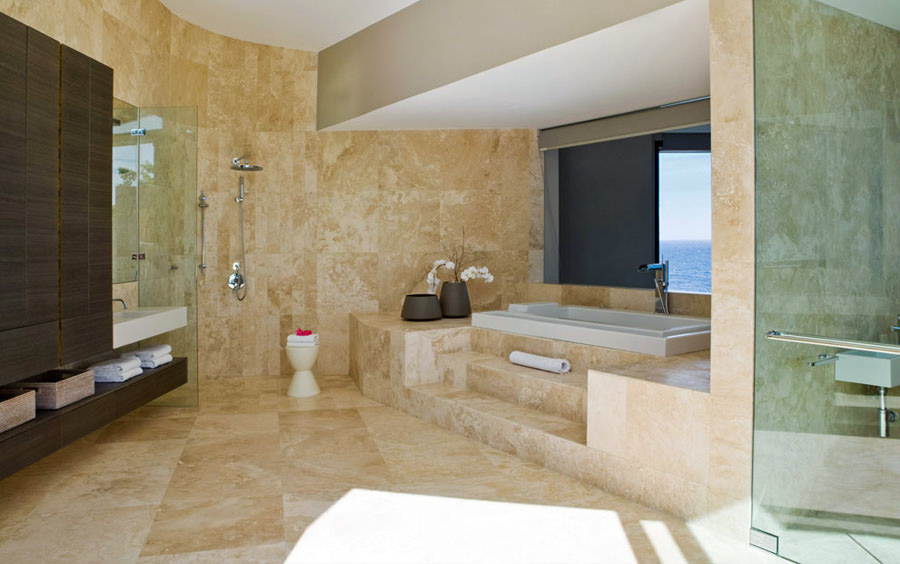 When it comes to the bathroom, this time we will suggest the classic one: marble. Marble it's "America's sweetheart" stone to be used in bathroom constructions or renovation due to its refinement and sense of space as it favors the easy lightning and expansion of light, making this room look bigger than what actually is and still look a cozy and relaxing room.